SubmUrgency: How to Live – and Die – Without Regret
Available in paperback, audio, and digital form
SubmUrgency
There are three types of Urgencies: Obvious, Optional and Hidden – or "SubmUrgencies."  People who go through life thinking that there are only Obvious Urgencies end up with a lot…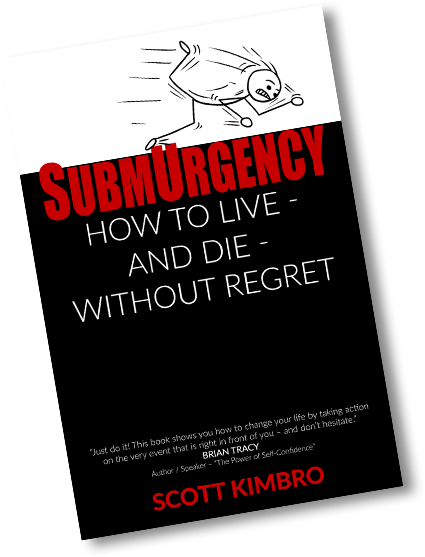 SubmUrgency
There are three types of Urgencies: Obvious, Optional and Hidden – or "SubmUrgencies."  People who go through life thinking that there are only Obvious Urgencies end up with a lot…
what Scott Kimbro Teaches is for
Have you ever taken a class, or gone to a seminar, and gotten excited about what you learned – only to forget it minutes later?
Have you ever read a book, or heard a talk or sermon, and decided to improve an area of your life – and then failed to follow through?
If you answered "Yes" to either – or both – of these questions, Scott Kimbro Teaches can help you.  We have years of experience inside and outside of business teaching people various skills in a fun, creative way through Acronyms that people remember, and through Stories that are both memorable and pertinent.
We also excel at getting to the core of what prevents most people from taking actions that matter in life.  Living life with a purpose – and a strong Sense of Urgency – drives most people to a level of success that they can only dream about accomplishing.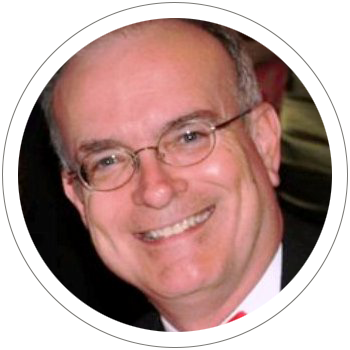 Who am I?
I am Scott Kimbro, a man who loves to teach. I am a Christian, husband, father, author, inspirational speaker and teacher. I, my wife, and our two daughters live in Spring Hill, Tennessee. My professional background includes accounting, banking, various managerial positions and entrepreneur of both traditional and network marketing companies.
Praise for SubmUrgency
"Just do it! This book shows you how to change your life by taking action on the very event that is right in front of you – and don't hesitate." – Brian Tracy
Author / Speaker – "The Power of Self-Confidence"
Happy Thanksgiving to you! In the spirit of Thanksgiving, I want to pass along the following message. Earlier this week I and my family went to a movie. In one of the commercials, a statistic was mentioned: The average family spends 37 minutes a day with each other....
read more